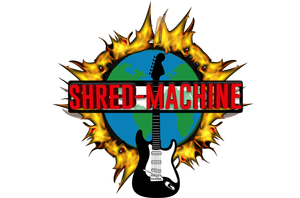 The online lead-guitar oriented website, Shred-Machine, has launched a new series of videos called "Motivational Licks".  According to Rob Compagna, the founder and CEO of Shred-Machine, these videos are intended to inspire guitar players during those times when they are feeling down about their playing. 
Says Rob, "There are so many videos out there that teach players guitar licks and songs, but there's a lot more to guitar than just the physical part.  If you don't feel good about your playing and good about yourself as a person, you might give up or at a minimum, slow your progress to a crawl.  That's why we've begun this new "Motivational Licks" series to help guitar players feel better.  Happy guitar players are more motivated on guitar and more motivated about life in general."
Rob continues, "We're also really happy to include a fun, original guitar lick in each video that guitarists can add to their reportoire.  We love guitar here at Shred-Machine and anything that we can do to spread guitar knowledge around the world and make it a better place too, we'll happily do.  It's what we're all about."
Only time will tell if these videos make a major impact on guitarists, but one thing's for sure, spreading a little happiness and guitar inspiration around the world won't hurt.
Click
here
to view their first video in the series.